28 YEARS OF QUALITY
EDT OTOMOTİV started its commercial life in 1992 with the wholesale and distribution of spare parts for passenger cars and commercial vehicles.
For more than 28 years, our company has been carrying out all kinds of original and aftermarket products used in passenger cars, light commercial and commercial vehicles group with world-renowned brands and nearly 35000 product types and deliver to 81 provinces of Turkey and many of country in the world with its continuity, quality, service, reliability and innovative understanding.
INTERNATIONAL SHIPMENT
EXPERT TEAM SUPPORT
ORIGINAL PART
EDT OTOMOTİV
To be one of the leading companies in Turkey and Europe in the field of spare parts.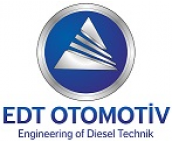 MISSION
To increase the profitability of our business partners by prioritizing customer satisfaction. To contribute to the national economy by leading the development of the sector. To ensure their development by investing in our employees. To be sensitive to the society and the environment through social responsibility projects.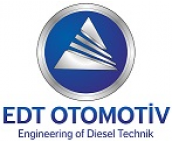 VISION
Being the leading brand in the Automotive Industry Independent Renewal Market with the best variety, price, availability and service.
QUALITY POLICY
Our quality policy
EDT OTOMOTİV acts with the focus of "Sustainable Development" in all its processes in Quality Investments. With this approach, it integrates our business processes and goals with sustainable Quality principles and applies the Total quality management principle.
Our quality policy as an information technologies partner that our customers can rely on in critical business practices and respect ethical values;
Acting with the corporate identity of the organization
Complying with laws and regulations affecting our products and services
To follow the innovations and developments in the sector
To comply with the requirements of the Quality Management System and to ensure the continuous improvement of its effectiveness
Using our resources efficiently with the active participation of our employees
To ensure and increase the continuity of customer satisfaction
To handle customer complaints within the framework of the principles of openness, impartiality, confidentiality, easy accessibility, justice and sensitivity, and resolve them as soon as possible.
Understanding customer demands and complaints, to ensure product and service quality, to ensure continuous development.